From the Field, News
Monday, March 13, 2023
Burundi Harvest Update 2023
This year's harvest in Burundi is expected to be smaller than last years', says Luis Garcia, Country Manager, Burundi & Ethiopia. Burundi's crop cycle is cyclical with large-volume years followed by several smaller-volume years and this year is an off-cycle year. "The crop will be about 30% less than the 2021/2022 crop," Luis says. At the same time, quality is looking good, and we're already seeing the production of some high-quality microlots.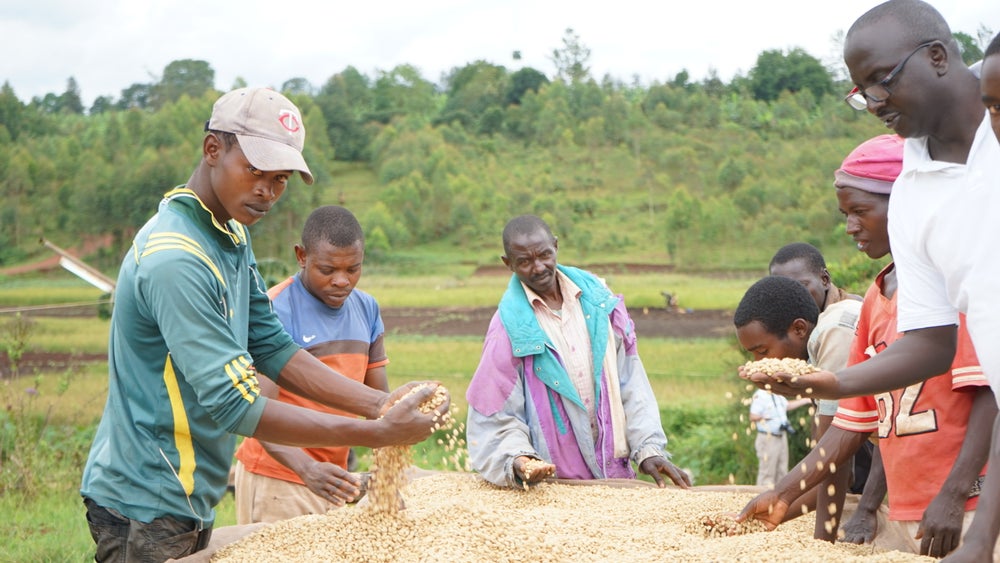 Sucafina Burundi (Bugestal) has been hard at work building strong sourcing relationships with farmers across Burundi and "we expect Sucafina Burundi's available volume to remain fairly steady compared to last year thanks to strong farmer outreach," Luis says.
Sucafina Burundi pays high cherry prices to incentivize farmers to sell their harvests at Sucafina washing stations. These payments remain the same regardless of whether farmers sell at a washing station or a collection point. Sucafina Burundi covers the cost of transportation from collection points to washing stations so that farmers aren't penalized if their farm is further from a washing station.
The harvest is expected to begin later this month and will likely continue through mid-July. Burundi's total production is estimated to be about 10,000 to 12,000 metric tons.