From the Field, News
Monday, April 12, 2021
Sucafina East Africa Academy Invests in Tomorrow's Coffee Leaders
Sucafina's East Africa Academy is addressing the dual pressures of high unemployment and an aging coffee-producing workforce with one innovative solution. The 1-year internship program employs promising university students in a variety of fields at Sucafina's sister companies in East Africa. Internships expand career opportunities by helping students gain work experience and prepare them for successful careers in the coffee industry.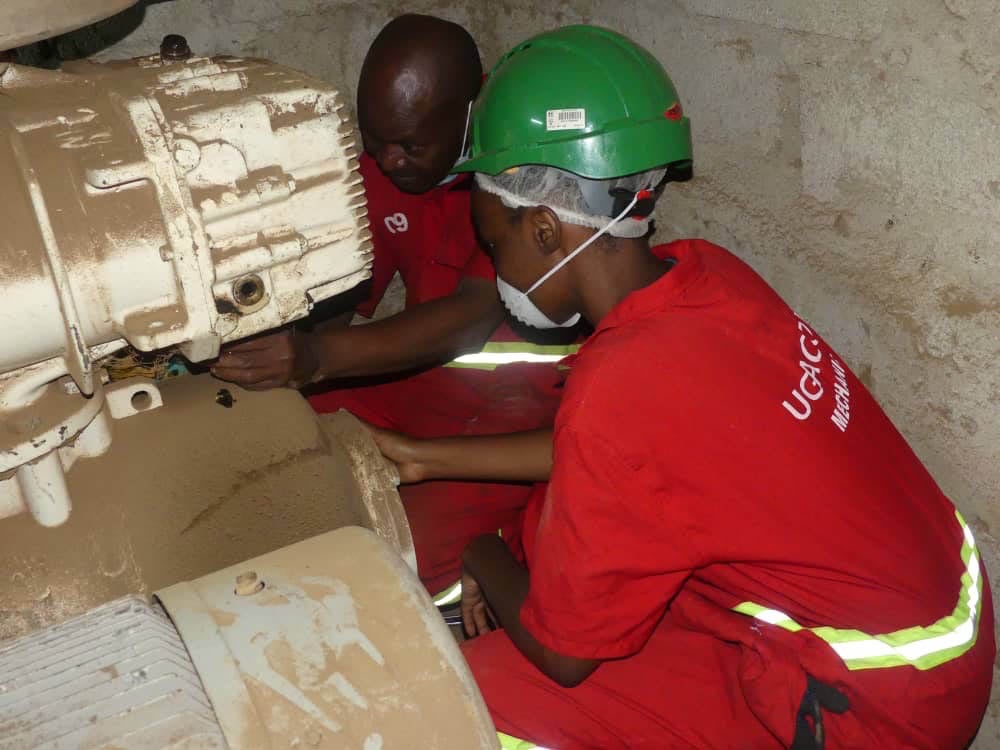 "By attracting young people to the coffee sector, we're establishing a talent pool of people with skills that will bring new technology, entrepreneurship and passion to our industry," says Mansour Alam, Sucafina's HR Director. "Our recruitment teams are doing a great job in transmitting their passion to young people through the Academy."
With structured training and on-the-job exposure to the industry, Sucafina Academy is designed to help students prepare for a career in coffee. Department mentors work with Polly Mwangi, East Africa HR Manager and her colleagues to develop curriculums that play to individual strengths & interests while providing a solid grounding in the workings of the company.
"We're excited to work with young people at this early stage in their careers," Mwangi says. "We're focused on the kind of experience our interns have with us, and how their time with Sucafina shapes their future career successes." Through a series of Academy training sessions, interns will build a working knowledge of the coffee industry, including logistics, sustainability, quality assurance (QA) and more. Interns will also have the opportunity to rotate between departments and build a wider foundation of job skills.
With its focus on professional development, the Academy places an emphasis on mentorship and feedback. Department heads and mentors will give periodic feedback to help interns advance and prepare for their careers after university - with Sucafina and beyond. Mable Namuwaya, an Academy intern in Sucafina Uganda's logistics department says that, "The team [I'm working with] is encouraging, motivating and always willing to…teach me something new. Because of this, I have been able to learn so much in a very short period of time."
In September 2020, Sucafina's sister companies in Burundi, Uganda, Rwanda, Kenya, Tanzania & Ethiopia hired a total of 13 interns to work in our IT, finance, logistics and quality assurance departments. Over the yearlong internship, Academy interns will work with mentors on a variety of projects aimed at building their industry knowledge through their hands-on involvement.
Through immersion in a focused, driven work environment, Academy interns build their technical skills at an impressive speed. For Nakayiza Eva Daizy, an Academy student interning in sustainability with Sucafina Uganda, working with a variety of programs and apps has increased her understanding of the coffee industry and piqued her interest in new fields, including GIS (Geographical Information Systems). In just a few short months, Nakayiza says, she's improved her mastery of data collection, reporting and analysis.
In addition to supporting young people as they build their own careers, "investing in the East Africa Academy is also an investment in Sucafina's future," Mwangi says. "Years from now, we will be able to look back and celebrate all the things accomplished by employees who were once interns with the Academy."
Sucafina East Africa Academy interns and their peers will be the ones creating innovative solutions for tomorrow's issues. Interns will finish the program with a strong grasp of the coffee sector and skills that widen their career opportunities. We're excited to see what the inaugural class of the Academy will accomplish. Keep an eye out for new updates soon.