News, All the Rest
Tuesday, August 2, 2022
Meet Luis
In this latest installment of People of Sucafina, hear from Luis Garcia, Country Manager – Burundi & Ethiopia. With People of Sucafina, get insight into the people at Sucafina who make your coffee possible.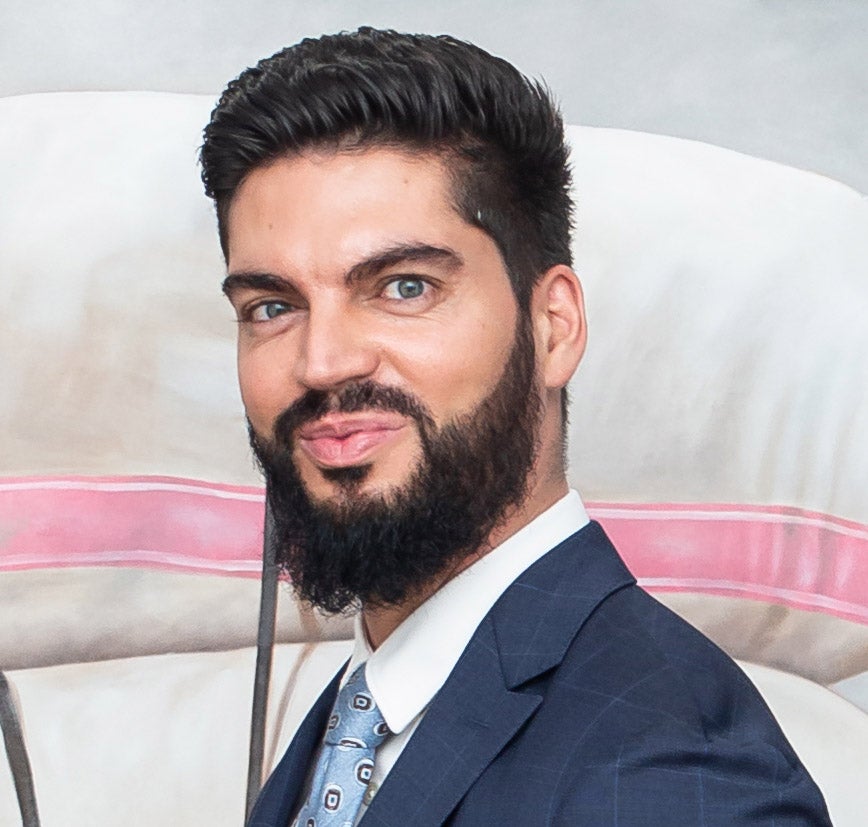 How did you get into coffee?
I grew up and studied in Lausanne, near Geneva, a major commodities hub. Since my early 20s, I have been fascinated by international trade and the connections it involves between completely different cultures and geographies worldwide. It was clear to me that I wanted to work in commodity trading, I just didn't know which one.
It's funny though, I use to hate the taste of coffee. When, 9 years ago, I told my younger sister that I was joining a coffee company, her reaction was: "but you hate coffee!" Well, I just hadn't tasted real coffee yet. Of course, this completely changed when I joined Sucafina and even more so when I reached Burundi, home to some of the world's best coffee!
What are your main jobs & tasks?
My role is to create and maximize value along the supply chain from the coffee cherry to the green bean. This is done by increasing coffee processing efficiency, introducing new products, optimizing sales allocations and more.
This is only possible thanks to the strong team members in all our departments. I like to say we are working as reliably, efficiently and precisely as a Swiss watch in a country where nobody wears one!
Who do you admire most?
My grandfather. I am lucky enough to still have both my grandparents on my mother's side. Actually, just a few months back, I witnessed their 60th wedding anniversary in my native city in Portugal.
My grandfather is a man of few words with a big heart. He values the simple things in life and knows the value of money. At almost 90 he's still strong and witty, at family events he always likes to crack a few jokes.

I was raised in Switzerland by just my mother. My grandfather was my only paternal model, even though I only saw him once a year or less.

I've always admired him for his life. At the age of ten, he lost his father and he and his 3 older brothers were raised by their mother. Their single daily meal was bouillon soup with dry bread. He always mentioned this when my siblings and I didn't want to eat the vegetable-rich soup my grandmother prepares as a starter for all meals.
Despite his difficult childhood and limited school education he fought hard and was successful in life. He has always been hardworking, smart and savvy and I feel like that's the reason he was successful.
He worked as a gilder and made his fortune in Paris in the seventies and eighties after emigrating there with my grandmother and their 6 children. Back in Portugal in the early nineties, he invested in real estate and also bought the big family house where I used to spend most of my childhood summer holidays. He was able to pay for university studies for my mother, aunts and uncle, as well as to buy his dream car: a Mercedes that he went to buy in Germany in 1988 and drove back to Portugal. He still drives it today and it looks like a gem!

He has been and remains my model in most aspects of my life.
What inspires you?
As far back as I can remember, I've always been thrilled by the feeling of success. Be it a game, at school, in sports or in any other activity my drive has always been to win. There is no better feeling than setting a goal, working on a strategy, implementing it and succeeding.
I guess I'm not surprised that I see this very same trait in my first-born son's personality. Whether it's who's the first to close the car window, who's first to finish their meal or to complete a Mario Kart race on the Nintendo, everything is a competition. This guarantees a lot of fun for us…as long as I am on his team!
Luis and the Burundi team are hard at work sourcing great Burundian coffees for us! Keep an eye out for more information about the upcoming harvest and new arrivals!